Congenital Heart
This Congenital Heart Disease channel includes news and new technology to diagnose, treat and manage congenital heart disease. This includes transposed vessels, tetralogy of Fallot, pediatric cardiomyopathy, pulmonary heart valves, pulmonary atresia, patent foramen ovale (PFO),  atrial septal defect (ASD) and ventricular septal defect (VSD). 
May 18, 2016 — Bioabsorbable heart valves or blood vessels are designed to harness the body's innate healing process ...
May 2, 2016 — In a recent case series, clinicians from The Heart Center at Nationwide Children's Hospital and The Ohio ...
May 2, 2016 — Researchers with the National Human Genome Research Institute (NHGRI), part of the National Institutes of ...
April 15, 2016 — The first clinical data on the Medtronic Harmony Transcatheter Pulmonary Valve (TPV) from its early ...
March 16, 2016 — A recent study is bringing new hope to families of children who struggle with a common form of leukemia ...
March 1, 2016 — Last August, Children's Hospital Los Angeles (CHLA) cardiologists confirmed the heart of a 27-week-old ...
February 10, 2016 — Fred Hoiberg, head coach of the National Basketball Assocation's (NBA) Chicago Bulls, is launching a ...
January 20, 2016 — On the 100th anniversary of the Endurance expedition to Antarctica led by Sir Ernest Shackleton ...
January 15, 2016 — 2016 is starting off a whole lot better than last year for 14-year-old Oswaldo Jimenez of Salem, Ore ...
January 14, 2016 — Cornell biomedical engineers have discovered natural triggers that could reduce the chance of life ...
December 9, 2015 — Scientists have confirmed the role of a set of gene mutations in the development of congenital heart ...
November 23, 2015 — A new 3-D computer modeling system may significantly improve a surgeon's ability to select the best ...
August 28, 2015 — Cardiologists from Children's Hospital Los Angeles successfully implanted a Melody Transcatheter ...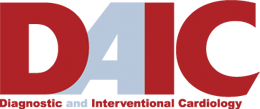 Subscribe Now