Congenital Heart
This Congenital Heart Disease channel includes news and new technology to diagnose, treat and manage congenital heart disease. This includes transposed vessels, tetralogy of Fallot, pediatric cardiomyopathy, pulmonary heart valves, pulmonary atresia, patent foramen ovale (PFO),  atrial septal defect (ASD) and ventricular septal defect (VSD). 
February 5, 2018 — Children's Hospital Los Angeles announced participation in the first-ever clinical trial using stem ...
December 14, 2017 — The U.S. Food and Drug Administration (FDA) announced clearance for NuMed's Cheatham Platinum (CP) S ...
Dianna Bardo M.D., director of body MR and co-director of the 3-D Innovation Lab at Phoenix Children's Hospital ...
Three-dimensional (3-D) printed anatomic models created from a patient's computed tomography (CT), magnetic resonance ...
September 5, 2017 — Abbott announced it has initiated a U.S. pivotal clinical study evaluating the safety and ...
July 19, 2017 — The American Heart Association (AHA) and the American College of Cardiology (ACC) recently published the ...
June 23, 2017 — Heart health in children will be the focus of three closely synergistic research projects and an ...
June 22, 2017 — A 12-year-old boy at Bambino Gesù Children's Hospital in Rome, Italy, has become the world's youngest ...
May 11, 2017 — A new study shows that the use of a wearable cardioverter defibrillator (WCD) is safe and effective in ...
April 4, 2017 — A multi-center study done in the United States and Canada may have global applicability for families ...
March 21, 2017 — EchoPixel recently announced progress in the clinical adoption of its True 3D virtual reality software ...
March 14, 2017 — The United States Food and Drug Administration (FDA) has expanded use of the Medtronic Melody ...
March 13, 2017 — Stratasys Ltd. announced last week enrollment is now open for 3DHEART, an investigator-initiated trial ...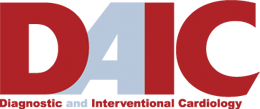 Subscribe Now