Congenital Heart
This Congenital Heart Disease channel includes news and new technology to diagnose, treat and manage congenital heart disease. This includes transposed vessels, tetralogy of Fallot, pediatric cardiomyopathy, pulmonary heart valves, pulmonary atresia, patent foramen ovale (PFO),  atrial septal defect (ASD) and ventricular septal defect (VSD). 
March 27. 2019 — A newly released expert consensus statement provides recommendations for the safe and effective ...
This webinar "Replacing PACS and the Benefits of Enterprise Partnership in a Pediatric Hospital" originally aired on ...
February 28, 2019 — Obesity and severe obesity in childhood and adolescence have been added to the list of conditions ...
February 13, 2019 — Le Bonheur Children's Hospital cardiologists in Memphis, Tenn., implanted the Amplatzer Piccolo ...
February 13, 2019 — Philips announced the launch of IntelliSpace Cardiovascular 4.1, its next-generation cardiovascular ...
February 5, 2019 – The American Society of Echocardiography (ASE) released a new document that provides a comprehensive ...
February 1, 2019 — Paragonix Technologies Inc. recently received clearance from the U.S. Food and Drug Administration ...
January 30, 2019 — Rising temperatures stemming from global climate change may increase the number of infants born with ...
Many of the latest advances in cardiovascular imaging technologies are unveiled each year at the Radiological Society of ...
January 16, 2019 — Abbott announced the U.S. Food and Drug Administration (FDA) approved the Amplatzer Piccolo Occluder ...
This is an example of the new Fetal HQ heart and vascular software from GE Healthcare for fetal ultrasound. The software ...
November 30, 2018 — VigiLanz and Cincinnati Children's Hospital Medical Center recently announced a collaboration that ...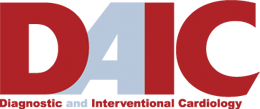 Subscribe Now