Congenital Heart
This Congenital Heart Disease channel includes news and new technology to diagnose, treat and manage congenital heart disease. This includes transposed vessels, tetralogy of Fallot, pediatric cardiomyopathy, pulmonary heart valves, pulmonary atresia, patent foramen ovale (PFO),  atrial septal defect (ASD) and ventricular septal defect (VSD). 
October 24, 2019 — Investigators at the University of Arizona Steele Children's Research Center are leading a statewide ...
September 20, 2019 – Abbott announced approvals in Europe for two of its pediatric devices — the Masters HP 15mm ...
September 20, 2019 — The new Max and Debra Ernst Heart Center at Beaumont Hospital, Royal Oak, Mich., will open Sept. 30 ...
July 29, 2019  — High blood pressure among children is on the rise and a lack of research about how to treat it has left ...
July 9, 2019 — South Australian researchers are developing a tiny fiber-optic sensor, which has the potential to change ...
June 10, 2019 – W. L. Gore & Associates (Gore) announced the U.S. Food and Drug Administration's (FDA's) premarket ...
June 3, 2019 — Researchers at University of California San Diego School of Medicine found higher blood pressure and ...
May 17, 2019 — The U.S. Food and Drug Administration (FDA) this week approved Fragmin (dalteparin sodium) injection, for ...
April 29, 2019 — Edwards Lifesciences is recalling the Miller Balloon Atrioseptostomy Catheter and Fogarty Dilation ...
April 22, 2019 — New guidelines that classified more children as having elevated blood pressure  are better at ...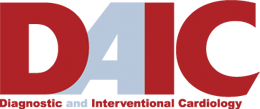 Subscribe Now