Congenital Heart
This Congenital Heart Disease channel includes news and new technology to diagnose, treat and manage congenital heart disease. This includes transposed vessels, tetralogy of Fallot, pediatric cardiomyopathy, pulmonary heart valves, pulmonary atresia, patent foramen ovale (PFO),  atrial septal defect (ASD) and ventricular septal defect (VSD). 
July 8, 2021 – Xeltis announced it started the first pivotal trial for a synthetic polymer restorative pulmonary valve ...
June 29, 2021 – Echocardiography with ultrasound enhancing agents (UEAs) has proven to be a valuable imaging procedure ...
May 1, 2021 - An analysis of a new international registry reveals benefits of using a longer covered stent for ...
April 30, 2021 — New study results validate the effectiveness of the Medtronic Harmony transcatheter pulmonary valve ...
April 20, 2021 — Start-up medical device company atHeart Medical announced it is initiating its U.S. investigational ...
March 26, 2021 — Today, the U.S. Food and Drug Administration (FDA) cleared the Medtronic Harmony Transcatheter ...
March 18, 2020 — A groundbreaking new study led by University of Minnesota Twin Cities researchers from both the College ...
Feature | Udi Nussinovitch M.D., Ph.D.
This is an overview of some of the biggest cardiology technology advances. These innovations are covered in more detail ...
May 21, 2020 — Two late-breaking clinical trials on trans catheter valves to treat congenital heart disease were ...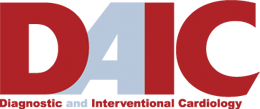 Subscribe Now