Congenital Heart
This Congenital Heart Disease channel includes news and new technology to diagnose, treat and manage congenital heart disease. This includes transposed vessels, tetralogy of Fallot, pediatric cardiomyopathy, pulmonary heart valves, pulmonary atresia, patent foramen ovale (PFO),  atrial septal defect (ASD) and ventricular septal defect (VSD). 
May 2, 2022 – Inside embryonic cells, specific proteins control the rate at which genetic information is transcribed ...
April 27, 2022 — The U.S. Food and Drug Administration (FDA) has issued a Class I recall for the Medtronic Harmony deliv ...
March 30, 2022 — Clinician-scientists in the Smidt Heart Institute at Cedars-Sinai developed a clinical algorithm that ...
February 21, 2022—Nearly 1 percent of all children are born with congenital heart disease—a range of potentially life ...
February 15, 2022 – More than $625,000 in research grants devoted to congenital heart defects (CHD) were awarded today ...
December 14, 2021 – The National Capital Consortium for Pediatric Device Innovation (NCC-PDI) announces five awardees ...
In the past several years, a few cardiac ultrasound vendors have developed new ways to image the intricate flow of ...
Outside of medicine, computer-generated virtual twins of real machines like cars or airplanes have been used in ...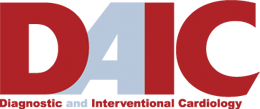 Subscribe Now