Congenital Heart
This Congenital Heart Disease channel includes news and new technology to diagnose, treat and manage congenital heart disease. This includes transposed vessels, tetralogy of Fallot, pediatric cardiomyopathy, pulmonary heart valves, pulmonary atresia, patent foramen ovale (PFO),  atrial septal defect (ASD) and ventricular septal defect (VSD). 
Many of the latest advances in cardiovascular imaging technologies are unveiled each year at the Radiological Society of ...
January 16, 2019 — Abbott announced the U.S. Food and Drug Administration (FDA) approved the Amplatzer Piccolo Occluder ...
This is an example of the new Fetal HQ heart and vascular software from GE Healthcare for fetal ultrasound. The software ...
November 30, 2018 — VigiLanz and Cincinnati Children's Hospital Medical Center recently announced a collaboration that ...
Example of GE Healthcare's FetalHQ software for the ultrasound imaging of fetal hearts. The new tool runs on GE ...
October 30, 2018 — At 18 weeks, a baby's heart is the size of an olive and beating about 150 times per minute.[1] The ...
September 25, 2018 — Five-month-old Jack Palmer is home with his family in Kansas City after undergoing an extremely ...
August 3, 2018 — Even as a young adult, being overweight may cause higher blood pressure and thicken heart muscle ...
July 16, 2018 — New research published in Experimental Physiology has indicated potential differences in heart health ...
June 28, 2018 — Investigators at Children's Hospital Los Angeles (CHLA) and the University of Southern California (USC) ...
This is a demonstration of the the Philips TrueVue photo-realistic rendering and lighting source technology. This ...
June 18, 2018 — Heart defects are the most common type of birth defect, and can be caused by mutations in the gene CHD4 ...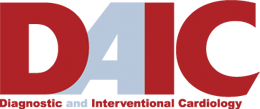 Subscribe Now