Congenital Heart
This Congenital Heart Disease channel includes news and new technology to diagnose, treat and manage congenital heart disease. This includes transposed vessels, tetralogy of Fallot, pediatric cardiomyopathy, pulmonary heart valves, pulmonary atresia, patent foramen ovale (PFO),  atrial septal defect (ASD) and ventricular septal defect (VSD). 
March 7, 2017 — Philips and Phoenix Children's Hospital (Arizona) announced a long-term strategic partnership with a ...
February 22, 2017 — When Children's Hospital Los Angeles cardiologists found evidence that a portion of Nate Yamane's ...
February 16, 2017 — New recommendations for healthcare providers, published in the American Heart Association journal Ci ...
February 15, 2017 — Doctors at the University of Alabama at Birmingham have implemented the first U.S. Food and Drug ...
When a pediatric patient at Children's Hospital Los Angeles needed a custom-build stent to repair his pulmonary artery ...
February 1, 2017 — Baylor Heart and Vascular Services at Fort Worth in November became the first program in Texas to ...
January 31, 2017 — To save the life of an 11-year-old boy, Ann & Robert H. Lurie Children's Hospital of Chicago has ...
January 25, 2017 — Survival statistics, surgeon-specific experience and complication rates are the types of information ...
January 23, 2017 — Over 93 percent of heart attack patients are receiving stents within the guideline-recommended ...
January 20, 2017 — A new document from the European Association of Cardiovascular Imaging (EACVI) and the American ...
November 16, 2016 — TeraRecon, together with full-color 3-D printing cloud provider WhiteClouds, announced new ...
November 2, 2016 — St. Jude Medical Inc. announced the long-term data from RESPECT, a landmark trial, during a First ...
November 2, 2016 — St. Jude Medical Inc. announced this week the U.S. Food and Drug Administration (FDA) approval and ...
October 28, 2016 — For the first time, fetal medicine experts have performed prenatal heart surgery to remove a life ...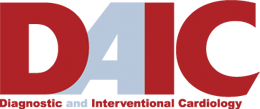 Subscribe Now