Congenital Heart
This Congenital Heart Disease channel includes news and new technology to diagnose, treat and manage congenital heart disease. This includes transposed vessels, tetralogy of Fallot, pediatric cardiomyopathy, pulmonary heart valves, pulmonary atresia, patent foramen ovale (PFO),  atrial septal defect (ASD) and ventricular septal defect (VSD). 
April 1, 2014 — Medtronic Inc. announced the one-year results of the Melody transcatheter pulmonary valve (TPV) U.S ...
December 3, 2013 — An analysis of data from an international multicenter study of coronary computed tomography ...
August 30, 2013 — PFM Medical received U.S. Food and Drug Administration (FDA) premarket approval (PMA) for its Nit ...
December 14, 2012 — More than a million adult congenital heart disease patients in the United States will soon be able ...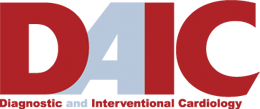 Subscribe Now