Heart Failure
This heart failure channel offers news and new technology to treat heart failure. This includes for new innovations to treat congestive heart failure (CHF). The channel includes news on HFpEF and HFrEF. Heart failure occurs when the heart is no longer able to pump as much blood as the body requires. This can lead to enlargement of the heart because the muscle works harder to supply blood, but the pumping is ineffective. This may be due to defects in the myocardium, such as an infarct, or due to structural issues such as severe valve regurgitation. The disease is divided into four New York Heart Association (NYHA) classes. Stage IV heart failure is when the heart is completely failing and requires a heart transplant  or a left ventricular assist device (LVAD).
March 9, 2010 — Initial clinical study results published in the journal Circulation indicates use of a physician ...
February 19, 2010 – A chemical compound found normally in the blood has shown promise in treating and preventing ...
January 27, 2010 – A German study enrolled its first 20 patients to investigate the utility of muscular counter ...
New research shows superiority of Ultromics' AI in predicting cardiac-related death As the use of artificial ...
July 24, 2009 – All results from a recent Mayo Clinic study validate the measurement accuracy of the Shape-HF ...
June 2, 2009 - IDEAL LIFE Inc. and home care agency Bayada Nurses Inc. said today hospitalizations for patients ...
April 21, 2009 - The Ohio State University Medical Center in Columbus has successfully completed the first two ...
April 2, 2009 - Vasomedical Inc. this week conducted two presentations on the beneficial effects of EECP external ...
July 22, 2008 – To recognize excellence in the use of healthcare information technology, McKesson yesterday ...

Bioheart Inc. offers the Bioheart 3370 Heart Failure Monitor, an interactive and simple-to-use at-home device ...
July 11, 2008 - Bioheart Inc. this week said it secured worldwide, nonexclusive distribution rights to the Bioheart 3370 ...
January 28, 2008 - Inverness Medical Innovations will acquire Matria Healthcare, Inc. for approximately $1.18 ...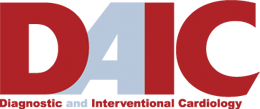 Subscribe Now