As hospitals begin replacing their first-generation 64-slice computed tomography (CT) scanners after a decade of use ...
The Society of Cardiovascular Computed Tomography (SCCT) annual meeting offers an in-depth review of all aspects of ...
Interview with Patricia Dickson, LRT (CT), assistant director, diagnostic and outpatient services, Capital Cardiology ...
DAIC/ITN editor Dave Fornell shows some of the most innovative new cardiac CT and angiography technologies from sessions ...
An interview with Leslee Shaw, Ph.D, FACC, FASNC, FAHA, co-director of the Emory Clinical Cardiovascular Research ...
June 30, 2016 — Vital Images Inc. recently launched version 7 of its Vitrea advanced visualization software. This ...
June 29, 2016 — HeartFlow Inc. announced that it is launching its next generation of the HeartFlow FFR-CT Analysis. The ...
June 17, 2016 — Three medical professional societies this week jointly released a new reporting system to standardize ...
April 15, 2016 — Accurate and precise anatomical information is crucial to successful transcatheter aortic valve ...
A discussion on the adoption rate of FFR-CT with Dr. Campbell Rogers, chief medical officer of HeartFlow. It is the ...
Here is a recap of some of the top trends and new technology at the Society of Cardiovascular Computed Tomography (SCCT) ...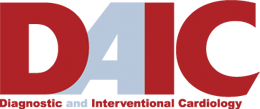 Subscribe Now