A picture is worth a thousand words, and to patients concerned about their health, detailed images of the coronary ...
Patrick Serruys, M.D., Ph.D., Imperial College London, explains where development of bioresorbable scaffolds stands in ...
August 2, 2018 — Here is the list of the most popular content on the Diagnostic and Interventional Cardiology (DAIC) ...
Here is a round-up of the latest technology updates and trends in cardiac computed tomography (CT) from the Society of ...
The use of non-invasive fractional flow reserve CT (FFR-CT) was the hottest topic discussed at the Society of ...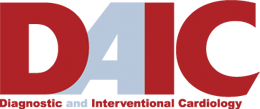 Subscribe Now