Francisco Arabia, MD, MBA
The U.S. organ donation system has long been under scrutiny, with questions about fairness in organ allocation and inefficiencies in procurement and delivery to thousands of patients urgently in need of life-saving transplants.
No matter how the system is set up, one harsh reality has remained unchanged for decades: Demand for donor hearts is much greater than supply. Despite concerted efforts, U.S. heart donations have remained stagnant at 2,500 to 3,000 per year. However, demand continues to rise, with some 3,350 patients currently on the transplant waiting list.
Transplantation is not an ideal solution, given the lifelong medication required to prevent organ rejection. Nonetheless, it remains the only option for end-phase heart failure treatment. We need more people to check the organ donation box on their driver's license, ensure that they have a living will, and have important conversations with their families about supporting their choice.
In the meantime, other solutions are on the horizon that offer new promise for heart failure. New research has found that reanimated hearts from patients who have died were even more effective than hearts from brain-dead patients, the traditional source for heart donation. In the new process, after the donor's death, the heart is quickly resuscitated and utilized if it is normal.  This exciting finding will make more hearts available — but still not enough to meet the need. However, there is also some exciting progress in the evolution of the total artificial heart.
The (Only) Total Artificial Heart
Total artificial heart (TAH) technology has improved since the first artificial heart, the Jarvik 7, was implanted in 1982. But more than 40 years later, we still have only one model that is commercially available — the SynCardia temporary TAH, which is a descendant of the Jarvik-7. This device was approved by the FDA in 2004 as a bridge to transplantation. It has since been implanted in more than 2,000 patients, who do not have to remain hospitalized. The SynCardia TAH has a fixed beat rate, which means it does not adjust to increased physical activity levels. The company recently won approval for a smaller version suitable for women, adolescents and others with a small body size.
TAH is only used in patients who are extremely ill, yet 87% of them have survived to receive a transplant. The longest implantation has been for more than four years, but on average patients live with these devices 90 to 120 days before receiving a transplant.
While the device has saved many lives and allowed patients to go home, it has significant limitations. It is noisy and somewhat bulky and has a percutaneous connection to an external battery and driver that power the device. Patients must permanently stay connected to this external driver, greatly limiting their mobility and quality of life. Adverse effects include hemorrhagic stroke, thromboembolic events and neurologic complications.
New Total Artificial Hearts Approaching Clinical Trial Stage
To take the TAH to the next level, it must work, not for months but for years. It must require no external drive line and use a wireless power source. Advances in TAH technology have been more difficult than for left ventricular assist devices, which can be used as a bridge-to-transplant or as destination therapy for some heart-failure patients. However, two next-generation TAHs are approaching clinical trial stage and are moving closer to the possibility of an artificial heart that patients can live with indefinitely.
Paris-based CARMAT is the designer and producer of the AESON total artificial heart. The AESON was first implanted in a human in 2013 in Europe and in 2021 in the U.S. It has been approved for marketing in the European Union since 2020.
Among the strengths of the AESON total artificial heart:
It uses bioprosthetic blood chamber surfaces – part bovine and part mechanical – for hemocompatibility and potentially lower risk of hemorrhage or clotting, and the resulting need for ongoing medication to prevent these complications.

It features an Auto Mode whose sensors adjust blood flow to activity level. An early study in 10 patients found that the Auto Mode required physician adjustment just 20 times, mostly in the first 30 days after implantation.

Its external bag is small and flexible, facilitating some improved mobility for patients.

Battery packs deliver roughly four hours of power before the device must be connected again to a power source.
The second new artificial heart in advanced development is the BiVACOR, made by the Houston-based company of the same name. BiVACOR aims to conduct its first-in-human trial in 2024. This device is intended to be a short- and potentially long-term implanted heart replacement.
The BiVACOR's advantages include:
As its power source, it uses a unique, valveless rotary blood pump and magnetic levitation technology in a contact-free spinning disc - its only moving part. The rotary pump enables high flows and low power consumption, and the magnetic levitation provides precise, stable operation with no mechanical wear. This design may reduce the current rate of adverse events in patients with a TAH.
Quick, cyclic changes in pump speed create a pulsating flow, with intermittent gaps that reduce stress on blood vessels.

The BiVACOR's external controller pack uses rechargeable batteries that provide around five hours of use per charge.

It has an anticipated lifespan of 10 years or more.

Future versions of the BiVACOR will be smaller and more portable, using wireless energy transfer, so patients can be untethered for periods of time.
The major drawback shared by these devices is a percutaneous drive line that connects the implanted device to an external controller and batteries, to power the artificial heart. In this respect, they offer no improvement over Syncardia's model, and the percutaneous line remains a significant, ongoing source of serious infection.
A lesser shortcoming in both devices is reduced mobility because of external power equipment and an external bag weighing approximately nine pounds.
The AESON and the BiVACOR are both intended as a short-term bridge to transplant, yet each company hopes that its device will ultimately succeed as a long-term heart replacement, potentially eliminating the need for transplants.
The Future of Heart Replacement Care
By the end of this year, the Advanced Heart Failure Program at Banner Health will be one of the few U.S. sites for clinical trials of each of these devices. This will make us the only heart failure program in the world working with all three TAH devices and will give us an exciting look into what's ahead for heart replacement care.
The future is quite promising for TAHs, but it will be a decade or more before they may become a comparable treatment to heart transplantation. When we see an artificial heart completely free of a percutaneous drive line, TAHs may truly challenge transplantation. For now, we still urgently need more heart donors.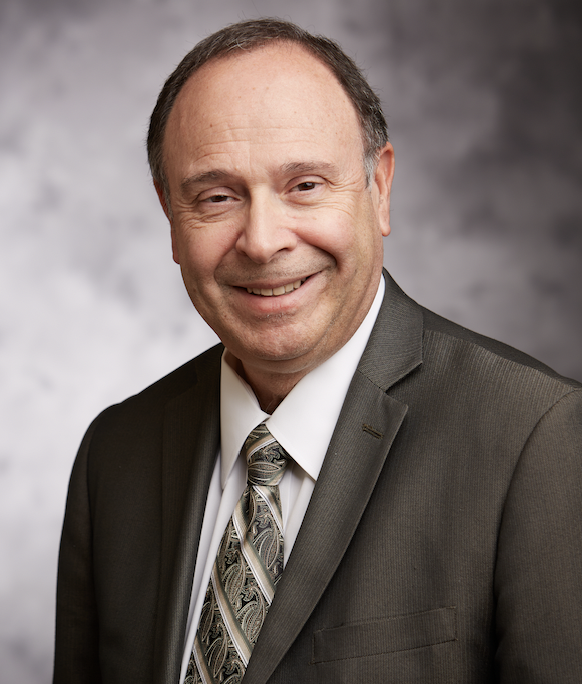 Francisco Arabia, MD, MBA, is the physician executive of the Advanced Heart Failure Program at Banner — University Medicine Heart Institute in Phoenix, Ariz.
Related Heart Transplant Content:  
Lab-grown Pig Heart Tissue Could Help Replace Live Animals in Heart Disease Research  
Pig Heart Transplant Patient Continues to Thrive  
First Human Receives a Pig Heart Transplant  
Transplanting Pig Hearts Into Humans One Step Closer  
FDA OKs Use New Version of Carmat Artificial Heart in U.S. Early Feasibility Study  
Carmat Artificial Heart Shows Promising Automatic Regulation of Blood Flow  
Heart in a Box Technology Expands Heart Transplant Window  
Abbott's In-Development Fully Implantable Heart Pump System Earns FDA's Breakthrough Device Designation  
FDA Clears SynCardia 50cc Temporary Total Artificial Heart as Bridge to Transplant  
Stephanie's Heart: The Story of Baby Fae  
Hearts from donors who used illicit drugs or overdosed safe for transplant, cuts wait time  
National Trends in Heart Donor Utilization Rates: Are We Efficiently Transplanting More Hearts?  
Heart transplants from donors with hepatitis C may be safe and could help decrease organ shortage  
Find more cardiac surgery technology content  
---
If you enjoy this content, please share it with a colleague