Implantable Cardioverter Defibrillator (ICD)
This channel includes news and new technology innovations for implantable cardioverter defibrillators (ICD) used to treat tachycardia arrhythmias and heart failure. This includes cardiac resynchronization therapy defibrillators (CRT-D).
July 13, 2020 - The U.S. Food and Drug Administration (FDA) has approved Abbott's next-generation Gallant implantable ...
May 12, 2020 — Medtronic has received U.S. Food and Drug Administration (FDA) approval for its Cobalt and Crome ...
May 8, 2020 — Final results from the UNTOUCHED study of the Emblem Subcutaneous Implantable Defibrillator (S-ICD) System ...
May 8, 2020 — A new clinical trial is the first to compare the safety and efficacy of subcutaneous implantable ...
Cardiovascular disease is the leading cause of death for women in North America, and women with heart failure often ...
Cardiac rhythm management (CRM) devices in use today are evolving to raise the bar beyond monitoring and managing ...
November 6, 2019 — Cleveland Clinic announced the Top 10 Medical Innovations for 2020 at a multimedia presentation last ...
October 11, 2019 — Medtronic plc announced the start of a worldwide pivotal study evaluating its investigational Extrava ...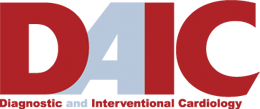 Subscribe Now