Implantable Cardioverter Defibrillator (ICD)
This channel includes news and new technology innovations for implantable cardioverter defibrillators (ICD) used to treat tachycardia arrhythmias and heart failure. This includes cardiac resynchronization therapy defibrillators (CRT-D).
September 11, 2017 — According to the latest market study released by Technavio, the global electrophysiology ...
August 29, 2017 — The U.S. Food and Drug Administration (FDA) approved a firmware update that is now available to reduce ...
July 21, 2017 — Biotronik announced U.S. Food and Drug Administration (FDA) approval and availability of the Intica DX ...
July 13, 2017 — Experts in heart failure management gathered in June to discuss varying scientific evidence in their ...
July 6, 2017 — Two predictive models may help cardiologists decide which patients would most benefit from an implantable ...
July 3, 2017 — Medtronic recently announced that its Reactive ATP therapy slows the progression of atrial fibrillation ...
Electrophysiology (EP) technology has been advancing rapidly the past few years with new ablation tools to improve ...
June 20 2017 — Pacemakers and other cardiac devices can help solve forensic cases, according to a study presented at the ...
Bruce Wilkoff, M.D., director of cardiac pacing and tachyarrhythmia devices at Cleveland Clinic, discusses advancements ...
May 12, 2017 – Results from the U.S. post-market approval study evaluating "real-world" patients implanted with the ...
May 16, 2017 – A new study examines the effectiveness of the implantable subcutaneous string defibrillator (ISSD), a ...
May 9, 2017 — The U.S. Food and Drug Administration (FDA) has cleared Boston Scientific's Resonate family of implantable ...
May 12, 2017 – New study proves safety of novel, wireless pacing system, WiSE CRT (Wireless Stimulation Endocardially ...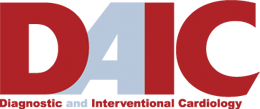 Subscribe Now