Implantable Cardioverter Defibrillator (ICD)
This channel includes news and new technology innovations for implantable cardioverter defibrillators (ICD) used to treat tachycardia arrhythmias and heart failure. This includes cardiac resynchronization therapy defibrillators (CRT-D).
With 1.2 to 1.4 million new electrophysiology (EP) devices being prescribed to patients around the world each year ...
July 28, 2021 — The U.S. Justice Department announced earlier this month that St. Jude Medical Inc. agreed to pay $27 ...
Cardiovascular diseases are among the leading causes of death for people over 65 years old in North America and Europe ...
June 2, 2021 — Implicity, a leader in remote patient monitoring software and cardiac data management solutions ...
May 14, 2021 — The U.S. Food and Drug Administration (FDA) is advising patients and caregivers to keep any consumer ...
April 26, 2021 — Patients receiving an implantable cardioverter defibrillator (ICD) should be regularly screened for ...
A few weeks ago, a patient of mine experienced a cardiac event — his heart stopped. Completely. However, his implantable ...
February 2, 2020 — The U.S. Food and Drug Administration (FDA) has identified a recent recall of the Boston Scientific ...
February 2, 2021 – Optimize EP, a digital health company focused on transforming cardiac care by improving the current ...
February 1, 2021 — Here is the list of the most popular content on the Diagnostic and Interventional Cardiology (DAIC) ...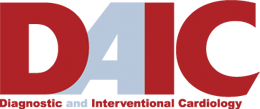 Subscribe Now