Implantable Cardioverter Defibrillator (ICD)
This channel includes news and new technology innovations for implantable cardioverter defibrillators (ICD) used to treat tachycardia arrhythmias and heart failure. This includes cardiac resynchronization therapy defibrillators (CRT-D).
May 14, 2019 – Results from new research show that passengers with cardiac implantable electronic devices (CIEDs), such ...
May 13, 2019 — Boston Scientific announced acute results from the UNTOUCHED study evaluating safety and efficacy of the ...
May 13, 2019 – Results from a new survey are the first to report a large discrepancy in patient's knowledge of their ...
May 13, 2019 – A first-in-human pilot study of Medtronic's investigational Extravascular Implantable Cardioverter ...
April 29, 2019 — Biotronik announced the full commercial launch of the Acticor device family, including Acticor DX and ...
April 18, 2019 – Biotronik announced the European market release of what it calls the world's smallest implantable ...
March 22, 2019 — The U.S. Food and Drug Administration (FDA) issued a safety communication to alert healthcare providers ...
To extract or abandon broken or infected implantable, venous electrophysiology (EP) device leads has been a debate for ...
October 17, 2018 — The U.S. Food and Drug Administration (FDA) has reviewed information about potential cybersecurity ...
July 2, 2018 — University of Washington (UW) Medicine cardiologists have developed a tool to predict which heart failure ...
May 24, 2018 - Medtronic plc announced results from a research study demonstrating the feasibility of a novel approach ...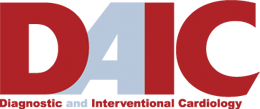 Subscribe Now