Implantable Cardioverter Defibrillator (ICD)
This channel includes news and new technology innovations for implantable cardioverter defibrillators (ICD) used to treat tachycardia arrhythmias and heart failure. This includes cardiac resynchronization therapy defibrillators (CRT-D).
July 2, 2018 — University of Washington (UW) Medicine cardiologists have developed a tool to predict which heart failure ...
May 24, 2018 - Medtronic plc announced results from a research study demonstrating the feasibility of a novel approach ...
May 10, 2018 – A new study is the first to test the clinical effectiveness of incremental peri-operative antibiotics as ...
May 16, 2018 — Boston Scientific announced results from an analysis of the LATITUDE database evaluating the successful ...
April 30, 2018 — LivaNova announced it completed the sale of its cardiac rhythm management (CRM) business to MicroPort ...
April 13, 2018 — Medical advice about implanted cardiac defibrillators obtained via an online message board appears to ...
April 12, 2018 — Biotronik U.S. and Aziyo announced a strategic agreement allowing Biotronik to distribute Aziyo's ...
The Zoll LifeVest is a temporary, wearable defibrillator designed as a safety net for patients, especially those being ...
February 27, 2018 — Medical devices, including cardiovascular implantable electronic devices, could be at risk for ...
February 26, 2018 — The U.S. Food and Drug Administration (FDA) announced that Medtronic is recalling certain implantabl ...
January 3, 2018 — Abbott announced U.S. Food and Drug Administration (FDA) approval for magnetic resonance (MR) ...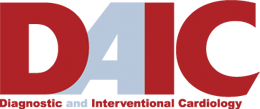 Subscribe Now