Peripheral Artery Disease (PAD)
This channel includes news, interventions, and new technology innovations for peripheral artery diease, PAD and critical limb ischemia. 
February 15, 2022 – Alkem Laboratories Limited (Alkem), an Indian multinational pharmaceutical company, has signed a ...
January, 24, 2022 — Medtronic Inc. is recalling its HawkOne Directional Atherectomy System product due to the risk of ...
January 17, 2022 – The Vascular Care Group (TVCG) announced Stephen J. Hoenig M.D., successfully completed a ...
November 9 2021 — A new large-scale, real-world analysis of Centers for Medicare and Medicaid Services (CMS) outcomes ...
October 20, 2021 — 18-month results from the PRESTIGE* Below-the-Knee (BTK) study have been presented as a late-breaking ...
Here are the top 10 takeaways from the late-breaking studies on cardiovascular technologies presented at the 2021 Americ ...
June 7, 2021 — A couple years ago a study showed a mortality safety signal in patients who underwent peripheral artery ...
May 17, 2021 — The anticoagulant rivaroxaban (Xarelto), in addition to low-dose aspirin, significantly reduced the ...
February 22, 2021 — The U.S. Food and Drug Administration (FDA) recently cleared the Cook Medical Zilver Vena Venous ...
February 3, 2021 — Modern Vascular is a medical group that has 13 outpatient cath lab clinics to treat peripheral artery ...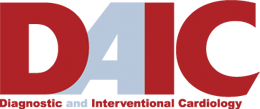 Subscribe Now