Peripheral Artery Disease (PAD)
This channel includes news, interventions, and new technology innovations for peripheral artery diease, PAD and critical limb ischemia. 
November 15, 2022 Performing open bypass surgery to restore circulation for people with a severe form of peripheral ...
October 11, 2022 —  Efemoral Medical, developer of advanced interventional bioresorbable therapies, announced that it ...
August 23, 2022 — The first US patient has been enrolled in the FDA SELUTION4BTK (Below-the-Knee) clinical trial ...
August 19, 2022 —  Hackensack Meridian Health, Hackensack University Medical Center cardiac surgeon Yuriy Dudiy, M.D. be ...
July 12, 2022 — Biotronik announced the presentation of two studies on the performance of its drug-coated balloon ...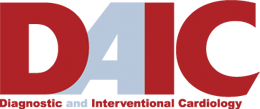 Subscribe Now