Stroke
This channel includes news and new technology innovations for stroke. It includes both diagnosis and treatment of stroke, stroke imaging, pharmaceuticals and interventional stroke technologies. Stroke comes in two forms, which have different therapies.
1. Ischemic stoke is a blockage of an artery in the brain, preventing blood flow and is offen referred to as a "brain attack" because it is a similar casue as a heart attack. This type of stroke is often treated with anti-coagulants, including use of tissue plasminogen activator (tPA). Interventional mechanical thrombectomy can also be used to remove the clot.
2. Hemorrhagic stroke is caused when there is bleeding due to a ruptured blood vessel in the brain caused by a brain aneurysm burst or a weakened blood vessels. These strokes are less common, but exact diagnosis is important, because use of tPA in these patients can have catastrophic consequences. Treatments include interventional embolization and surgical clipping of target vessels. 
InTouch Technologies Inc. offers StrokeRESPOND to extend the functionality of its telemedicine, Remote Presence robotic ...
June 23, 2008 - For more than a decade, the drug called tPA has proven its worth as the most effective emergency ...
June 5, 2008 - To train interventional cardiologists and vascular specialists in what is called neuro-rescue, or ...
Concentric Medical has obtained FDA 510(k) clearance for its Merci L6 Retriever, a device that restores blood flow ...
August 14, 2007 - Baseline serum complement component C4 is among independent predictors of stroke in patients ...
August 3, 2007 – Novation, a healthcare contracting and services company of VHA Inc. and the University ...
The FDA has given CoAxia Inc. approval to move forward on a safety and feasibility study for the NeuroFlo perfusion ...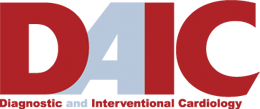 Subscribe Now