Structural Heart
This structural heart channel includes news, videos, podcasts and other content related to diagnosis and treatment of structural heart disease. Topics covered include heart valve repair and replacement, transcatheter aortic valve replacement (TAVR), transcatheter mitral valve replacement (TMVR), transcatheter tricuspid valve replacement (TTVR), left atrial appendage (LAA) occlusion, heart failure interventional device therapies, and closing holes in the heart using, including occlusion of atrial septal defects (ASDs), ventricular septal defects (VSDs) and patent foramen ovales (PFOs).
October 16, 2020 — Positive clinical data from first-in-human studies of the Conformal Medical left atrial appendage ...
October 15, 2020 – The REFLECT II randomized clinical trial evaluating the safety and efficacy of the Keystone Heart ...
October 15, 2020 – The SCOPE II trial comparing the Boston Scientific Acurate neo vs. Medtronic CoreValve Evolut TAVR ...
October 14, 2020 — Medtronic announced it is starting a randomized, head-to-head study comparing two transcatheter ...
Feature | Udi Nussinovitch M.D., Ph.D.
This is an overview of some of the biggest cardiology technology advances. These innovations are covered in more detail ...
October 2, 2020 — Cardiac Dimensions announced the company has closed a $17.5 million Series C financing that will be ...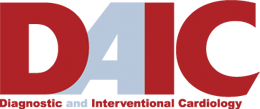 Subscribe Now