Structural Heart
This structural heart channel includes news, videos, podcasts and other content related to diagnosis and treatment of structural heart disease. Topics covered include heart valve repair and replacement, transcatheter aortic valve replacement (TAVR), transcatheter mitral valve replacement (TMVR), transcatheter tricuspid valve replacement (TTVR), left atrial appendage (LAA) occlusion, heart failure interventional device therapies, and closing holes in the heart using, including occlusion of atrial septal defects (ASDs), ventricular septal defects (VSDs) and patent foramen ovales (PFOs).
June 2, 2021 – LivaNova announced June 1 it successfully completed the initial closing of the divestiture of its heart ...
May 26, 2021 — Data presented at hotline and late-breaking trial sessions at the EuroPCR 2021 congress for the updated ...
May 15, 2021 — The anticoagulant apixaban (Eliquis) was not superior to standard of care following transcatheter aortic ...
The mitral valve anatomy is extremely complex, which has caused many challenges for transcatheter mitral valve ...
April 30, 2021 — New study results validate the effectiveness of the Medtronic Harmony transcatheter pulmonary valve ...
April 30, 2021 – An analysis of growth patterns in transcatheter aortic valve replacement (TAVR) programs across United ...
This on-demand webinar teaches viewers how new multi-planar imaging techniques such as Cardiac MultiVue and TrueVue make ...
The resounding success of transcatheter aortic valve replacement (TAVR) has led the creation of hundreds of structural ...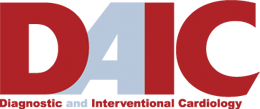 Subscribe Now