Structural Heart
This structural heart channel includes news, videos, podcasts and other content related to diagnosis and treatment of structural heart disease. Topics covered include heart valve repair and replacement, transcatheter aortic valve replacement (TAVR), transcatheter mitral valve replacement (TMVR), transcatheter tricuspid valve replacement (TTVR), left atrial appendage (LAA) occlusion, heart failure interventional device therapies, and closing holes in the heart using, including occlusion of atrial septal defects (ASDs), ventricular septal defects (VSDs) and patent foramen ovales (PFOs).
September 1, 2021 – The anticoagulant edoxaban (Savaysa) may be just as effective as warfarin for preventing heart ...
August 31, 2021 — Late-breaking data from a head-to-head clinical trial of the Amulet Left Atrial Appendage (LAA) ...
August 16, 2021 — The U.S. Food and Drug Administration (FDA) approved Abbott's Amplatzer Amulet Left Atrial Appendage ...
July 27, 2021 -- Cardiovascular diseases account for 32% of global deaths. Myocardial infarction, or heart attacks, play ...
July 15, 2021 — Vivasure Medical announced its development program for PerQseal Blue, a sutureless and fully ...
July 13, 2021 — East End Medical announced it received U.S. Food and Drug Administration (FDA) clearance for the company ...
July 8, 2021 – Xeltis announced it started the first pivotal trial for a synthetic polymer restorative pulmonary valve ...
June 29, 2021 – Cardiologists at Beaumont Health successfully replaced a 34-year-old woman's tricuspid valve in a rare ...
June 28, 2021 — CentraCare, one of the largest health systems in Minnesota, successfully completed the first structural ...
It is brutal and very expensive to bring a new transcatheter valve to market. Boston Scientific invested vast amounts of ...
June 7, 2021 — Edwards Lifesciences recently announced that clinical results from the company's transcatheter mitral and ...
June 2, 2021 — The startup company HLT is a part of the Bracco Group, which is developing a new transcatheter aortic ...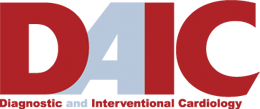 Subscribe Now