Structural Heart
This structural heart channel includes news, videos, podcasts and other content related to diagnosis and treatment of structural heart disease. Topics covered include heart valve repair and replacement, transcatheter aortic valve replacement (TAVR), transcatheter mitral valve replacement (TMVR), transcatheter tricuspid valve replacement (TTVR), left atrial appendage (LAA) occlusion, heart failure interventional device therapies, and closing holes in the heart using, including occlusion of atrial septal defects (ASDs), ventricular septal defects (VSDs) and patent foramen ovales (PFOs).
July 15, 2022 — Imagine, if scientists had a map of the heart, so granular in its accuracy that it even profiled details ...
May 25, 2022 — ŌNŌCOR LLC, a leader in endovascular safety technology, today announced it has received 510(k) U.S. Food ...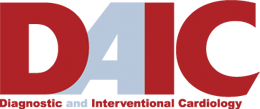 Subscribe Now