Cath Lab Navigation Aids
This channel includes news and new technology innovations for navigation aids to help guide interventional procedures. These include advanced imaging, fusion imaging, rotational angiograpy, fluoro overlay images, robotic systems, and 3D printing and holograms for use in the interventional lab or cath lab.
The Stereotaxis Magnetic Navigation System is designed to enable physicians to complete complex interventional ...
Stereotaxis has received FDA 510(k) clearance for its Niobe magnetic navigation system for use in neurovascular and ...
Ah, money, money, money — the Frankenstein monster that destroys souls."

It's one of many oddball lines from the ...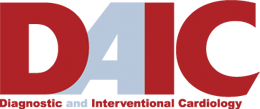 Subscribe Now