Heart Failure
This heart failure channel offers news and new technology to treat heart failure. This includes for new innovations to treat congestive heart failure (CHF). The channel includes news on HFpEF and HFrEF. Heart failure occurs when the heart is no longer able to pump as much blood as the body requires. This can lead to enlargement of the heart because the muscle works harder to supply blood, but the pumping is ineffective. This may be due to defects in the myocardium, such as an infarct, or due to structural issues such as severe valve regurgitation. The disease is divided into four New York Heart Association (NYHA) classes. Stage IV heart failure is when the heart is completely failing and requires a heart transplant  or a left ventricular assist device (LVAD).
November 2, 2022 — For decades, left ventricular-assist devices (LVADs) have extended the lives of people whose hearts ...
Here is what you and your colleagues found to be most interesting in the fields of diagnostic and interventional ...
October 28, 2022 —  V-Wave, announced today the completion of enrollment in RELIEVE-HF, a prospective, randomized ...
October 27, 2022 —  New data analysis from the Smidt Heart Institute at Cedars-Sinai found that deaths from heart ...
October 20, 2022 — Cardiogenic shock—a life threatening condition when a person's heart can't pump enough blood to meet ...
October 19, 2022 — For men and women, the risk factors for cardiovascular disease are largely the same, an extensive ...
October 17, 2022 —  A national study suggests that risk factors for cardiovascular disease, such as age, smoking and ...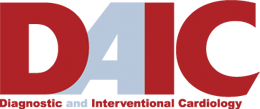 Subscribe Now