Heart Failure
This heart failure channel offers news and new technology to treat heart failure. This includes for new innovations to treat congestive heart failure (CHF). The channel includes news on HFpEF and HFrEF. Heart failure occurs when the heart is no longer able to pump as much blood as the body requires. This can lead to enlargement of the heart because the muscle works harder to supply blood, but the pumping is ineffective. This may be due to defects in the myocardium, such as an infarct, or due to structural issues such as severe valve regurgitation. The disease is divided into four New York Heart Association (NYHA) classes. Stage IV heart failure is when the heart is completely failing and requires a heart transplant  or a left ventricular assist device (LVAD).
February 22, 2023 — CVRx, Inc., a commercial-stage medical device company focused on developing, manufacturing and ...
February 21, 2023 — Strokes are a leading cause of morbidity and mortality in the United States, as well as around the ...
February 20, 2023 — Esperion announced that the landmark Cholesterol Lowering via Bempedoic acid, an ACL-Inhibiting ...
February 20, 2023 — A novel Stroke Preclinical Assessment Network (SPAN) identified potential neuroprotective effects ...
February 17, 2023 — Internationally recognized cardiologist in heart transplantation Jon Kobashigawa, MD, director of ...
February 16, 2023 — Traffic noise may play an essential role in the development and deterioration of ischemic heart ...
February 15, 2023 — Thrombolysis use increased from 4% in 2010 to 14% in 2020 in the traditionally underserved urban ...
February 14, 2023 — VST-Bio Corp. a leader in the development of innovative biologics to treat acute and chronic cardiov ...
February 14, 2023 — Biosense Webster, Inc., a global leader in cardiac arrhythmia treatment and part of Johnson & ...
February 14, 2023 — A large international clinical study finds that patients with large strokes had a dramatically ...
February 10, 2023 — A study of two widely used cardiovascular medications — cilostazol and isosorbide mononitrate — in ...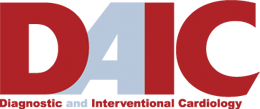 Subscribe Now