Heart Failure
This heart failure channel offers news and new technology to treat heart failure. This includes for new innovations to treat congestive heart failure (CHF). The channel includes news on HFpEF and HFrEF. Heart failure occurs when the heart is no longer able to pump as much blood as the body requires. This can lead to enlargement of the heart because the muscle works harder to supply blood, but the pumping is ineffective. This may be due to defects in the myocardium, such as an infarct, or due to structural issues such as severe valve regurgitation. The disease is divided into four New York Heart Association (NYHA) classes. Stage IV heart failure is when the heart is completely failing and requires a heart transplant  or a left ventricular assist device (LVAD).
August 18, 2021 — The U.S. Centers for Disease Control and Prevention (CDC) recommended Friday a third dose of the ...
August 3, 2021 — In association with Heart Rhythm 2021, Biotronik announced first enrollments in the landmark BIO ...
Medtronic announced in June it was stopping the sale and distribution of the Medtronic Heartware HVAD left ventricular ...
June 18, 2021 – An experimental artificial heart includes an autoregulation control mechanism, or Auto-Mode, that can ...
June 15, 2021 — VoluMetrix, a Nashville-based biotech startup dedicated to creating a new wave of solutions for vital ...
Here are the top 10 takeaways from the late-breaking studies on cardiovascular technologies presented at the 2021 Americ ...
June 7, 2021 – Cardiologists at Henry Ford Hospital are first in the U.S. and second in the world to implant a ...
May 18, 2021 — The experimental heart failure drug omecamtiv mecarbil reduced heart failure hospitalizations by a ...
May 18, 2021 — Dapagliflozin (Farxiga), a sodium-glucose co-transporter 2 (SGLT2) inhibitor, did not significantly ...
May 15, 2021 — The combination heart failure drug sacubitril/valsartan (Entresto) did not significantly reduce the rate ...
May 13, 2021 — Estimates of excess deaths, defined as the number of persons who have died from all causes, above the ...
Heart failure remains an unheralded global pandemic, costing society billions of dollars each year.[1,2] Projections ...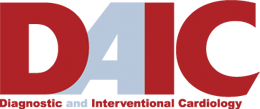 Subscribe Now