Heart Failure
This heart failure channel offers news and new technology to treat heart failure. This includes for new innovations to treat congestive heart failure (CHF). The channel includes news on HFpEF and HFrEF. Heart failure occurs when the heart is no longer able to pump as much blood as the body requires. This can lead to enlargement of the heart because the muscle works harder to supply blood, but the pumping is ineffective. This may be due to defects in the myocardium, such as an infarct, or due to structural issues such as severe valve regurgitation. The disease is divided into four New York Heart Association (NYHA) classes. Stage IV heart failure is when the heart is completely failing and requires a heart transplant  or a left ventricular assist device (LVAD).
October 21, 2019 – The U.S. Food and Drug Administration (FDA) has granted market clearance for AstraZeneca's ...
October 16, 2019 — Researchers have shown for the first time in preclinical studies that the drug Aliskiren can delay ...
October 4, 2019 – Results of a new economic analysis of the COAPT Trial data found that transcatheter mitral valve ...
October 3, 2019 – The three-year results from the COAPT Trial demonstrated that reducing severe secondary mitral ...
I recently had the opportunity to conduct an onsite visit to the University of Colorado Hospital Heart and Vascular ...
September 27, 2019 — Ancora Heart Inc. announced results from an interim analysis of heart failure patients treated in ...
September 20, 2019 — The new Max and Debra Ernst Heart Center at Beaumont Hospital, Royal Oak, Mich., will open Sept. 30 ...
September 18, 2019 — AstraZeneca announced the U.S. Food and Drug Administration (FDA) has granted Fast Track ...
September 12, 2019 — Corvia Medical has sponsored and is actively enrolling patients in a heart failure (HF) device ...
September 11, 2019 — The ever-present devices that seem to track all our moves can be annoying, intrusive or worse, but ...
September 9, 2019 — AstraZeneca announced detailed results from the landmark Phase III DAPA-HF trial that showed Farxiga ...
September 9, 2019 — The drug Dapagliflozin was found to reduce death and hospitalization in patients who have heart ...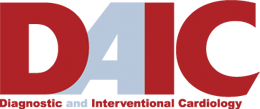 Subscribe Now