Heart Failure
This heart failure channel offers news and new technology to treat heart failure. This includes for new innovations to treat congestive heart failure (CHF). The channel includes news on HFpEF and HFrEF. Heart failure occurs when the heart is no longer able to pump as much blood as the body requires. This can lead to enlargement of the heart because the muscle works harder to supply blood, but the pumping is ineffective. This may be due to defects in the myocardium, such as an infarct, or due to structural issues such as severe valve regurgitation. The disease is divided into four New York Heart Association (NYHA) classes. Stage IV heart failure is when the heart is completely failing and requires a heart transplant  or a left ventricular assist device (LVAD).
May 5, 2022 – A new Yale-led study has for the first time identified which risk factors are more likely to trigger a ...
May 5, 2022 – Cardiovascular disease is a group of conditions that can arise from a lack of physical activity, poor diet ...
Before opining on the future of cardiac health, I think it's important to define what "cardiac health" actually is. If ...
The current standard of care for heart failure (HF) is guideline-directed medical therapy combined with device-based ...
May 2, 2022 – A method for delivering genetic material to the body is being tested as a way to repair damaged heart ...
May 2, 2022 – Inside embryonic cells, specific proteins control the rate at which genetic information is transcribed ...
Here is what you and your colleagues found to be most interesting in the field of cardiology during the month of April ...
April 27, 2022 – The contractile and elastic properties of the heart are finely tuned. This is a prerequisite for the ...
April 25, 2022 – There's no safe way to get a close-up view of the human heart as it goes about its work: you can't just ...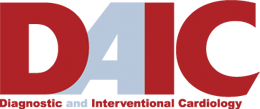 Subscribe Now