Heart Failure
This heart failure channel offers news and new technology to treat heart failure. This includes for new innovations to treat congestive heart failure (CHF). The channel includes news on HFpEF and HFrEF. Heart failure occurs when the heart is no longer able to pump as much blood as the body requires. This can lead to enlargement of the heart because the muscle works harder to supply blood, but the pumping is ineffective. This may be due to defects in the myocardium, such as an infarct, or due to structural issues such as severe valve regurgitation. The disease is divided into four New York Heart Association (NYHA) classes. Stage IV heart failure is when the heart is completely failing and requires a heart transplant  or a left ventricular assist device (LVAD).
August 21, 2020 — The U.S. Centers for Medicare and Medicaid Services (CMS) proposed updates to coverage policies for to ...
August 17, 2020 — Pupil size predicts death and hospital readmission in patients with heart failure, according to r ...
August 5, 2020 – NorthShore University HealthSystem , Carnegie Mellon University and physIQ are collaborating on a multi ...
August 4, 2020 - More than three years after a clinical trial was prematurely ended for failing to show progress in ...
July 28, 2020 — AstraZeneca's heart failure medication dapagliflozin (Farxiga) significantly reduced the worsening of ...
July 9, 2020 – The Minneapolis Heart Institute Foundation (MHIF) is conducting additional research on a novel hydrogel ...
June 23, 2020 — The U.S. Food and Drug Administration (FDA) has granted Breakthrough Device Program status for the ...
May 27, 2020 — Carmat, a developer of the of a next generation advanced total artificial heart, announces the first ...
March 29, 2020 — Patients with worsening heart failure and reduced ejection fraction who received the investigational ...
March 28, 2020 — New data from a sub-analysis of the landmark Phase III DAPA-HF (Dapagliflozin And Prevention of Adverse ...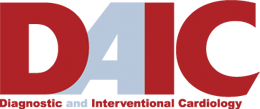 Subscribe Now