Heart Failure
This heart failure channel offers news and new technology to treat heart failure. This includes for new innovations to treat congestive heart failure (CHF). The channel includes news on HFpEF and HFrEF. Heart failure occurs when the heart is no longer able to pump as much blood as the body requires. This can lead to enlargement of the heart because the muscle works harder to supply blood, but the pumping is ineffective. This may be due to defects in the myocardium, such as an infarct, or due to structural issues such as severe valve regurgitation. The disease is divided into four New York Heart Association (NYHA) classes. Stage IV heart failure is when the heart is completely failing and requires a heart transplant  or a left ventricular assist device (LVAD).
Here is what you and your colleagues found to be most interesting in the field of cardiology during the month of May ...
June 1, 2022 — Biofourmis, a Boston-based global leader in virtual care and digital medicine, announced that its ...
June 1, 2022 — Recardio's Phase 2 trial results demonstrated the excellent safety profile of its lead drug Dutogliptin ...
May 26, 2022 — Axon Therapies, a private company focused on addressing a root cause of heart failure, today announced ...
May 26, 2022 — For more than 20 years, scientists have known that people with hypertension, diabetes, high cholesterol ...
May 25, 2022 — Immune response and the lymphatic system are central to cardiac repair after a heart attack, according to ...
May 25, 2022 — Researchers from the group of  Eva van Rooij used advanced sequencing technology to better understand the ...
May 24, 2022 — Amarin Corporation plc announced that research on the potential population health impact and cost ...
May 23, 2022 — A specific protein in blood vessel cells plays a major role in the development of vascular and ...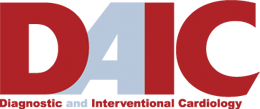 Subscribe Now