Heart Failure
This heart failure channel offers news and new technology to treat heart failure. This includes for new innovations to treat congestive heart failure (CHF). The channel includes news on HFpEF and HFrEF. Heart failure occurs when the heart is no longer able to pump as much blood as the body requires. This can lead to enlargement of the heart because the muscle works harder to supply blood, but the pumping is ineffective. This may be due to defects in the myocardium, such as an infarct, or due to structural issues such as severe valve regurgitation. The disease is divided into four New York Heart Association (NYHA) classes. Stage IV heart failure is when the heart is completely failing and requires a heart transplant  or a left ventricular assist device (LVAD).
September 4, 2019 – Novartis announced results from two new clinical trials evaluating improvement in heart structure ...
August 22, 2019 — Renovacor Inc, a preclinical-stage biopharmaceutical company, announced the successful completion of ...
August 19, 2019 — The U.S. Food and Drug Administration (FDA) granted market clearance the Barostim Neo System for the ...
August 14, 2019 — Ancora Heart Inc. announced the first patient was enrolled in the CorCinch EU study, a European multi ...
August 7, 2019 — Heart failure is the fourth most common cause for all admission to U.S. hospitals, and it is the most ...
July 30, 2019 – Procyrion Inc. secured Breakthrough Device designation by the U.S. Food and Drug Administration (FDA) ...
July 3, 2019 — The American College of Cardiology (ACC) has partnered with Veradigm, an Allscripts business unit, to ...
June 17, 2019 – Results from a first-in-man proof of concept study found occlusion of the superior vena cava (SVC) ...
June 14, 2019 — Quantum Genomics announced the enrollment of the first patient in its QUORUM Phase IIb study of its lead ...
June 12, 2019 — In a letter sent to healthcare providers, the U.S. Food and Drug Administration (FDA) validates that ...
May 22, 2019 — Edwards Lifesciences Corp. announced strategic clinical and regulatory milestones for its Edwards Pascal ...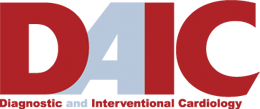 Subscribe Now