Heart Failure
This heart failure channel offers news and new technology to treat heart failure. This includes for new innovations to treat congestive heart failure (CHF). The channel includes news on HFpEF and HFrEF. Heart failure occurs when the heart is no longer able to pump as much blood as the body requires. This can lead to enlargement of the heart because the muscle works harder to supply blood, but the pumping is ineffective. This may be due to defects in the myocardium, such as an infarct, or due to structural issues such as severe valve regurgitation. The disease is divided into four New York Heart Association (NYHA) classes. Stage IV heart failure is when the heart is completely failing and requires a heart transplant  or a left ventricular assist device (LVAD).
April 3, 2022 — A new drug shows promise in providing relief to cardiomyopathy patients experiencing shortness of breath ...
April 3, 2022 — Silence Therapeutics, a leader in the discovery, development and delivery of novel short interfering ...
April 1, 2022 – The activation of the bone marrow appears to play a key role in the origin and development of ...
April 1, 2022 —  Royal Philips, a global leader in health technology, announced new additions to its innovative ...
Here is what you and your colleagues found to be most interesting in the field of cardiology during the month of March ...
March 31, 2022 – Windtree Therapeutics, a biotechnology company focused on advancing multiple late-stage interventions ...
March 31, 2022 – One in 5 people worldwide have high Lipoprotein(a) – sometimes referred to as "L-P-little a" – an ...
March 31, 2022 – People living in socially-deprived areas of the United States are more likely to die prematurely from ...
March 29, 2022 – Eko, a digital health company advancing heart and lung disease detection, has announced the launch of ...
March 28, 2022 — HeartPoint Global, a leading medical device company dedicated to providing high-quality, minimally ...
March 28, 2022 — Carmat, the designer and developer of the world's most advanced total artificial heart, aiming to ...
March 25, 2022 – In the first study to examine differences by sex and race in outcomes following the seven most common ...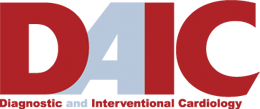 Subscribe Now