Heart Failure
This heart failure channel offers news and new technology to treat heart failure. This includes for new innovations to treat congestive heart failure (CHF). The channel includes news on HFpEF and HFrEF. Heart failure occurs when the heart is no longer able to pump as much blood as the body requires. This can lead to enlargement of the heart because the muscle works harder to supply blood, but the pumping is ineffective. This may be due to defects in the myocardium, such as an infarct, or due to structural issues such as severe valve regurgitation. The disease is divided into four New York Heart Association (NYHA) classes. Stage IV heart failure is when the heart is completely failing and requires a heart transplant  or a left ventricular assist device (LVAD).
January 22, 2020 – BioVentrix Inc., developer of the first transcatheter device for left ventricular remodeling after a ...
January 9, 2020 – Researchers may have discovered a way to turn back the clock on aging heart muscles in fruit flies, a ...
January 7, 2020 — Abbott announced U.S. Food and Drug Administration (FDA) approval of a new alternative surgical ...
January 7, 2020 — The U.S. Food and Drug Administration (FDA) has accepted a supplemental new drug application (sNDA) ...
December 19, 2019 — The U.S. Food and Drug Administration (FDA) has granted breakthrough status for a novel ECG-based ...
December 18, 2019 — BioVentrix, Inc., developer of the first less invasive system for left ventricular remodeling, today ...
December 12, 2019 — Impulse Dynamics, developer of Optimizer Smart System for delivering CCM therapy, announced the ...
November 21, 2019 — Endotronix, a digital health and medical technology company dedicated to advancing the treatment of ...
It's an exciting time in the heart failure (HF) world right now with the emergence of new therapies, including ...
November 21, 2019 — Merck announced the results from the Phase 3 VICTORIA Study evaluating the efficacy and safety of ...
November 19, 2019 — Here is a list of the key late-breaking clinical study presentations and links to the results at the ...
November 14, 2019 — More than a million Americans face a doubling in their risk of death during or while recovering from ...
November 6, 2019 — Cleveland Clinic announced the Top 10 Medical Innovations for 2020 at a multimedia presentation last ...
October 21, 2019 — Elevated left ventricular mass, known as left-ventricular hypertrophy, is a stronger predictor of ...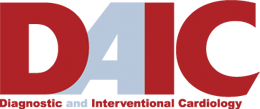 Subscribe Now