Heart Failure
This heart failure channel offers news and new technology to treat heart failure. This includes for new innovations to treat congestive heart failure (CHF). The channel includes news on HFpEF and HFrEF. Heart failure occurs when the heart is no longer able to pump as much blood as the body requires. This can lead to enlargement of the heart because the muscle works harder to supply blood, but the pumping is ineffective. This may be due to defects in the myocardium, such as an infarct, or due to structural issues such as severe valve regurgitation. The disease is divided into four New York Heart Association (NYHA) classes. Stage IV heart failure is when the heart is completely failing and requires a heart transplant  or a left ventricular assist device (LVAD).
May 16, 2022 — Right heart failure (RHF) continues to be a major source of morbidity and mortality following left ...
The global cardiogenic shock market was valued at US$ 3.29 Bn in 2021, and is expected to reach US$ 6.32 Bn by 2032 ...
May 9, 2022 — Heart failure presents differently in women and men – discover the latest evidence and its impact on ...
Here are the top 10 performing videos on the Diagnostic and Interventional Cardiology (DAIC) website during the month of ...
May 9, 2022 — CVRx, Inc., developer of the world's first FDA-approved neuromodulation device to treat the symptoms of ...
I work at Emory University in a multidisciplinary group that is employing medical technologies to improve our ...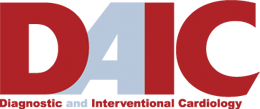 Subscribe Now