Intra-Aortic Balloon Pumps (IABP)
This channel includes news and new technology innovations for intra-aortic balloon pumps (IABP). IABPs are a type of hemodynamic support device that is inserted into the aorta to help the heart pump blood.
Datascope's CS100 Intra-Aortic Balloon Pump with IntelliSync offers one-button start up and it automatically ...
The Arrow AutoCAT 2 WAVE Interaotic balloon pump (IABP) System provides counterpulsation support to the most ...
July 24, 2009 – The 30-day survival improved in patients with acute myocardial infarction complicated by ...
There is growing interest in going beyond using ventricular assist devices (VADs) just for end-stage heart failure ...
April 14, 2009 - The voluntary medical device recall initiated on Feb. 2, 2009 by Arrow International's Cardiac ...

February 12, 2009 - Researchers in The Netherlands say the standard of care of using intra-aortic balloon pumps ...

At TCT 2008, Datascope Corp. highlighted its Sensation 7 Fr. inter-aortic balloon catheter and the CS300 IABP ...
October 9, 2008 - Datascope Corp. said today it will sponsor a 300-patient, randomized clinical trial in high-risk acute ...
October 1, 2008 - Abiomed Inc. recently completed shipment of its Impella 2.5 Cardiac Assist Device to its 100th U.S ...
The Cancion System is a heart failure treatment that makes use of Orqis Medical's continuous aortic flow augmentation ...
June 2, 2008 - Abiomed Inc. received 510(k) clearance from FDA for Impella 2.5 Device Cardiac Assist Device, allowing ...
December 19, 2007 - Abiomed Inc. today announced that it has received approval from the FDA for U.S. commercial ...
July 23, 2007 - Teleflex Inc., a global supplier of disposable medical products used in critical care, specialty ...
Maintaining a continuous, accurate arterial pressure (AP) signal in the presence of electrosurgical interference is ...

The intra-aortic balloon pump (IABP) is an minimally invasive technology designed to enhance blood flow to the ...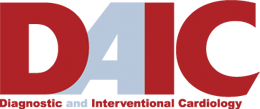 Subscribe Now