Left Atrial Appendage (LAA) Occluders
This channel includes news and new technology innovations about Left Atrial Appendage (LAA) Occluders. These close off the LAA in patients with atrial fibrillation to prevent the formation of stroke-causing clots in atrial fibrillation (AFib or AF) patients. LAA occlusion is often indicated for patients who do not tolerate anticoagulation therpy or have bleeding risks associated with use of that therapy.
April 2, 2009 - A device implanted in the heart using minimally invasive techniques may replace the most widely ...
March 6, 2009 - Atritech Inc. will release PROTECT AF trial results on WATCHMAN LAA closure technology comparing ...
August 18, 2008 - Atritech Inc. today said it filed its pre-market approval application (PMA) with the FDA for its ...
The Watchman device is designed to keep harmful sized blood clots that form in the left atrial appendage from ...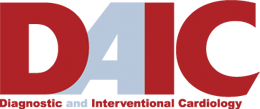 Subscribe Now