Left Atrial Appendage (LAA) Occluders
This channel includes news and new technology innovations about Left Atrial Appendage (LAA) Occluders. These close off the LAA in patients with atrial fibrillation to prevent the formation of stroke-causing clots in atrial fibrillation (AFib or AF) patients. LAA occlusion is often indicated for patients who do not tolerate anticoagulation therpy or have bleeding risks associated with use of that therapy.
March 4, 2011 - Occlutech GmbH received a favorable court ruling in Stockholm, Sweden in the ongoing patent ...
Boston Scientific has completed its acquisition of Atritech. The completion of the transaction follows the signing of a ...
Based on my observations and the devices that caught the eye of the doctors on the Diagnostic & Interventional ...
Continuing to build a portfolio of transcatheter structural heart technology, Boston Scientific today signed a ...
Transcatheter valve replacement, especially transcatheter aortic valve implantation (TAVI), took center stage at ...
November 3, 2010 – The first patient has been enrolled into a study comparing a left atrial appendage (LAA) ...
The first-in-man use of the Coherex WaveCrest left atrial appendage (LAA) occluder system was successfully ...
St. Jude Medical Inc. said it plans to acquire AGA Medical Holdings Inc. for about $1.3 billion. The purchase will ...
October 4, 2010 – Germany will reimburse patients who have a left atrial appendage closure procedure in 2011. The ...
Feature | John Kao, M.D., FACC and Anupama Shivaraju, M.D.
Atrial fibrillation (AF) is the most common sustained cardiac arrhythmia and is a major risk factor for developing ...
June 17, 2010 – AGA Medical Holdings Inc. this week announced first patient enrollment in the feasibility phase of ...

June 16, 2010 – A new surgical device for excluding the left atrial appendage has received clearance from the U.S ...
March 25, 2010 – The FDA this week granted permission for a conditional investigational device exemption (IDE) to ...
August 24, 2009 – Physicians at The Mount Sinai Medical Center were the first in the country to perform a ...
May 11, 2009 - Medtronic Inc. today announced the successful implant of its Cardioblate Closure Left Atrial ...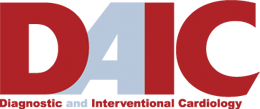 Subscribe Now