Left Atrial Appendage (LAA) Occluders
This channel includes news and new technology innovations about Left Atrial Appendage (LAA) Occluders. These close off the LAA in patients with atrial fibrillation to prevent the formation of stroke-causing clots in atrial fibrillation (AFib or AF) patients. LAA occlusion is often indicated for patients who do not tolerate anticoagulation therpy or have bleeding risks associated with use of that therapy.
February 3, 2020 — The U.S. Food and Drug Administration (FDA) has approved a the CATALYST trial designed to assess ...
December 18, 2019 — Append Medical, developer of a novel left atrial appendage (LAA) closure device to minimize stroke ...
August 28, 2019 — AtriCure Inc. announced it has received U.S. Food and Drug Administration (FDA) 510(k) clearance of ...
July 5, 2019 — FEops announced that FEops HEARTguide was the winning entry at CSI Frankfurt 2019 voted on by physician ...
June 12, 2019 — Boston Scientific Corp. has initiated the OPTION trial to compare safety and effectiveness of the next ...
June 26, 2018 — MedStar Heart & Vascular Institute physicians participating in a clinical trial have become the first in ...
May 18, 2018 — Left atrial appendage closure (LAAC) with the transcatheter Watchman device prevents thromboembolism from ...
January 18, 2018 – Johnson & Johnson Medical Devices Companies announced that Biosense Webster, Inc., a worldwide leader ...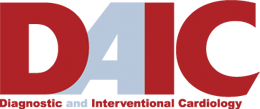 Subscribe Now