Left Atrial Appendage (LAA) Occluders
This channel includes news and new technology innovations about Left Atrial Appendage (LAA) Occluders. These close off the LAA in patients with atrial fibrillation to prevent the formation of stroke-causing clots in atrial fibrillation (AFib or AF) patients. LAA occlusion is often indicated for patients who do not tolerate anticoagulation therpy or have bleeding risks associated with use of that therapy.
August 31, 2021 — Late-breaking data from a head-to-head clinical trial of the Amulet Left Atrial Appendage (LAA) ...
August 16, 2021 — The U.S. Food and Drug Administration (FDA) approved Abbott's Amplatzer Amulet Left Atrial Appendage ...
July 13, 2021 — East End Medical announced it received U.S. Food and Drug Administration (FDA) clearance for the company ...
June 28, 2021 — CentraCare, one of the largest health systems in Minnesota, successfully completed the first structural ...
As a medical technology journalist, a little more than a decade ago I found myself sitting in those late afternoon ...
While many cardiac and vascular procedures have largely moved to minimally invasive techniques, the size of these ...
The latest cardiology practice-changing scientific breakthrough, late-breaking study presentations have been announced ...
Oct. 29, 2020 — Boston Scientific initiated the CHAMPION-AF clinical trial to evaluate the safety and efficacy of the ...
October 16, 2020 — Positive clinical data from first-in-human studies of the Conformal Medical left atrial appendage ...
Feature | Udi Nussinovitch M.D., Ph.D.
This is an overview of some of the biggest cardiology technology advances. These innovations are covered in more detail ...
August 21, 2020 — According to a report published by Research Dive, the rising number of patients suffering from atrial ...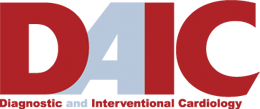 Subscribe Now