Magnetic Resonance Imaging (MRI)
Cardiac MRI creates images from the resonance of hydrogen atoms when they are polarized to face in one direction and then hit with an electromagnetic pulse to knock them off axis. The wobbling of the atoms is what is recorded by computers and used to reconstruct the images. Cardiac MR allows very detailed visualization of the myocardial tissue above the resolution found with cardiac CT. Using different protocol sequences, various contrast type images can be created with MRI to enhance various tissues or to provide physiological data on the function of the heart. This section includes MR analysis software, MRI scanners, gadolinium contrast agents, and related magnetic resonance accessories.
September 22, 2021 — Test selection should be a shared decision between patient and physician rather than directed by ...
June 15, 2021 — A cardiac MRI of athletes who had COVID-19 is seven times more effective in detecting inflammation of ...
May 12, 2021 — According to the British Heart Foundation, heart and circulatory diseases cause more than a quarter (27 ...
March 17, 2021 — Around 50% of patients who have been hospitalized with severe COVID-19 (SARS-CoV-2) and have damage to ...
January 11, 2021 — In a letter published in the December issue of the American Heart Association (AHA) medical journal C ...
November 17, 2020 — Diagnostic imaging techniques were able to find the underlying cause of heart attack in many women ...
October 29, 2020 — Contrast agents used to improve views of the heart on magnetic resonance imaging (MRI) carry a very ...
August 11, 2020 — Myocardial Solutions, Inc. and United Imaging, Inc. have formed a strategic partnership to open new ca ...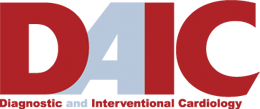 Subscribe Now