Magnetic Resonance Imaging (MRI)
Cardiac MRI creates images from the resonance of hydrogen atoms when they are polarized to face in one direction and then hit with an electromagnetic pulse to knock them off axis. The wobbling of the atoms is what is recorded by computers and used to reconstruct the images. Cardiac MR allows very detailed visualization of the myocardial tissue above the resolution found with cardiac CT. Using different protocol sequences, various contrast type images can be created with MRI to enhance various tissues or to provide physiological data on the function of the heart. This section includes MR analysis software, MRI scanners, gadolinium contrast agents, and related magnetic resonance accessories.
June 2, 2020 — Four recent radiology studies, from New York, Italy, Iran and China, show how COVID-19 (SARS-CoV-2) impac ...
May 19, 2020 — Atrial disease has been implicated in embolic stroke of undetermined source (ESUS) and a late-breaking ...
May 11, 2020 – Competitive athletes are a rapidly growing population worldwide. Habitual vigorous exercise, a defining ...
May 4, 2020 – A new technique that combines computed tomography (CT) and magnetic resonance imaging MRI can bolster ...
October 28, 2019 — Leaders within University Hospitals and the Harrington Heart and Vascular Institute had a vision to ...
October 21, 2019 — Elevated left ventricular mass, known as left-ventricular hypertrophy, is a stronger predictor of ...
October 16, 2019 — Researchers have shown for the first time in preclinical studies that the drug Aliskiren can delay ...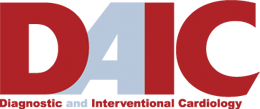 Subscribe Now