Pacemakers
This channel includes news and new technology innovations for pacemakers used to treat bradycardia.
August 9, 2021 — Boston Scientific is recalling INGENIO family of pacemakers and CRT-Ps due to the risk of incorrect ...
Cardiovascular diseases are among the leading causes of death for people over 65 years old in North America and Europe ...
June 2, 2021 — Implicity, a leader in remote patient monitoring software and cardiac data management solutions ...
May 14, 2021 — The U.S. Food and Drug Administration (FDA) is advising patients and caregivers to keep any consumer ...
May 14, 2021 — Abbott is recalling a subset of Assurity and Endurity pacemakers built using specific manufacturing ...
April 19, 2021 — Former Vice President Mike Pence is recovering after having a pacemaker successfully implanted to ...
A few weeks ago, a patient of mine experienced a cardiac event — his heart stopped. Completely. However, his implantable ...
February 2, 2021 – Optimize EP, a digital health company focused on transforming cardiac care by improving the current ...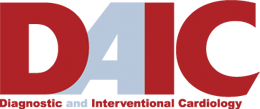 Subscribe Now