Pacemakers
This channel includes news and new technology innovations for pacemakers used to treat bradycardia.
January 4, 2016 — Johns Hopkins has demonstrated in animals that applying a pacemaker's mild electrical shocks to push ...
December 31, 2015 — The U.S. Food and Drug Administration (FDA) Circulatory System Devices Panel of the Medical Devices ...
December 8, 2015 — Biotronik announced the first patient enrollments to the B3 clinical trial. The study will evaluate ...
September 9, 2015 — St. Jude Medical Inc. announced primary results from the LEADLESS II study that confirm the positive ...
August 28, 2015 — BioControl Medical said it has completed enrollment in its INOVATE-HF (INcrease Of VAgal TonE in Heart ...
June 23, 2015 - Results from a clinical trial evaluating the Micra transcatheter pacing system (TPS), the world's ...
May 21, 2015 — Biotronik announced that since the launch of the ProMRI Eluna pacemaker system in late March 2015, 60 ...
May 21, 2015 — The first-in-human trial of a new miniaturized leadless pacemaker implanted directly inside the heart ...
May 19, 2015 — A new epicardial pacing lead has been cleared by the U.S. Food and Drug Administration (FDA) as an option ...
May 15, 2015 — A new expert consensus statement by the Heart Rhythm Society (HRS) recommends remote monitoring (RM) beco ...
May 15, 2015 — Geneva Healthcare will showcase a set of new features on The Geneva Healthcare Suite – a technology ...
May 11, 2015 — Medtronic plc announced it has received CE (Conformité Européenne) Mark for the Micra Transcatheter ...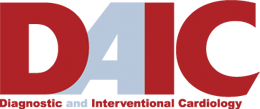 Subscribe Now