Pacemakers
This channel includes news and new technology innovations for pacemakers used to treat bradycardia.
February 27, 2018 — Medical devices, including cardiovascular implantable electronic devices, could be at risk for ...
There have been several advancements in
pacemaker technologies
over the past few years. This is an overview of some of ...
Emanuel Kanal, M.D., director of MRI services and professor of radiology and neuroradiology at the University of ...
November 10, 2017 — Mexican doctors have safely reused donated pacemakers after sterilization, according to a study ...
October 18, 2017 — The U.S. Food and Drug Administration (FDA) recently approved a new treatment option for patients who ...
September 11, 2017 — According to the latest market study released by Technavio, the global electrophysiology ...
August 29, 2017 — The U.S. Food and Drug Administration (FDA) approved a firmware update that is now available to reduce ...
August 21, 2017 — Biotronik announced U.S. Food and Drug Administration (FDA) approval and commercial availability of ...
July 27, 2017 — There is good news when it comes to the heart's sinoatrial node (SAN), the body's natural pacemaker ...
July 3, 2017 — Medtronic recently announced that its Reactive ATP therapy slows the progression of atrial fibrillation ...
Electrophysiology (EP) technology has been advancing rapidly the past few years with new ablation tools to improve ...
June 20 2017 — Pacemakers and other cardiac devices can help solve forensic cases, according to a study presented at the ...
Bruce Wilkoff, M.D., director of cardiac pacing and tachyarrhythmia devices at Cleveland Clinic, discusses advancements ...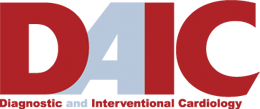 Subscribe Now