Stents Bioresorbable
This channel includes news and new technology innovations for bioresorbable stents (BRS). These devices are also referred to as bioabsorbable stents, bioresorbable scaffolds and dissolving stents. BRS are designed as an alternative to permanent metallic stent implants, which cause issues in a small number of patients with in-stent restenosis, late-stent thrombosis and require use of long-term antiplatelet therapy. Metallic stents also cause issues with CT and MRI imaging and may prevent future options for coronary bypass graft (CABG) surgery. BRS are supposed to remove avoid these issues by dissolving and disappearing from the vessel after a period of 2-4 years. This, returns the vessel to its natural state and allows for the return of vasodilatation and vasoconstriction. BRS have had some issues in clinical trials not being able to match the performance of standard metallic drug eluting stents (DES) because of their thick stent struts. Newer generation BRS are in development with struts smaller than 100 micros, with will be closer to those of current generation metallic stents
May 26, 2015 — Privately-held company Arterial Remodeling Technologies (ART) announced CE Mark clearance for its next ...
May 22, 2015 — Boston Scientific reported positive, long-term data from the EVOLVE Trial of the Synergy everolimus ...
May 18, 2015 — Amaranth Medical announced plans to report clinical results from the company's ongoing trial of its ...
May 19, 2015 — Abbott announced that it has received CE Mark for the latest advancement of its Absorb stent system ...
May 11, 2015 — Boston Scientific Corp. presented an overview of its continued business momentum and long-term growth ...
February 19, 2015 — Biotronik announced the completion of enrollment in the BIOSOLVE-II trial — a clinical study investi ...
February 17, 2015 — Micell Technologies, Inc. announced the commercial availability of the MiStent sirolimus-eluting abs ...
February 12, 2015 — A new stent for treating cardiovascular disease that incorporates a polymer invented at Rutgers, The ...
Ongoing clinical trials of bioresorbable stents continue to show positive data for the devices, which are widely ...
December 31, 2014 — Reva Medical initiated patient enrollment with its Fantom bioresorbable drug-eluting scaffold. The ...
December 10, 2014 — In the first successful United States trial of a bioabsorbable polymer stent, the Boston Scientific ...
Nov. 14, 2014 — Micell Technologies Inc. announced commercialization plans for its MiStent Sirolimus Eluting Absorbable ...
By Dave Fornell, editor of DAIC Magazine
The key take away messages from the 26th annual Transcatheter Cardiovascular ...
October 8, 2014 — Abbott announced the start of the ABSORB IV clinical trial, which will test whether the Absorb bioreso ...
October 7,2014 — Amaranth Medical announced patient enrollment in multiple centers in Colombia, South America in MEND-II ...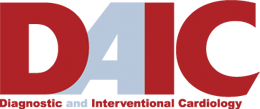 Subscribe Now