Structural Heart Occluders
This channel includes news and new technology innovations about structural heart occluders. These include information of surgical repair and transcatheter closure of PFO, VSD, ASD and LAA. Devices include the Amplatzer and the Gore Helex
I recently had the opportunity to conduct an onsite visit to the University of Colorado Hospital Heart and Vascular ...
September 20, 2019 – Abbott announced approvals in Europe for two of its pediatric devices — the Masters HP 15mm ...
June 10, 2019 – W. L. Gore & Associates (Gore) announced the U.S. Food and Drug Administration's (FDA's) premarket ...
March 27. 2019 — A newly released expert consensus statement provides recommendations for the safe and effective ...
February 13, 2019 — Le Bonheur Children's Hospital cardiologists in Memphis, Tenn., implanted the Amplatzer Piccolo ...
January 16, 2019 — Abbott announced the U.S. Food and Drug Administration (FDA) approved the Amplatzer Piccolo Occluder ...
This is a demonstration of the the Philips TrueVue photo-realistic rendering and lighting source technology. This ...
April 3, 2018 — Following the unprecedented Gore REDUCE Clinical Study conclusion that closure of patent foramen ovale ...
There were several notable presentations of new data on cardiovascular technologies at the recent 2018 American College ...
March 20, 2018 — Among people with a type of hole in the heart, known as patent foramen ovale (PFO), those who received ...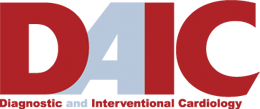 Subscribe Now