Cardiovascular Clinical Studies
This channel includes news and new technology innovations from cardiovascular clinical trials. These clinical studies include all cardiac subspecialties.
August 28, 2023 — Upgrade to cardiac resynchronization therapy with a defibrillator (CRT-D) reduces morbidity and ...
August 28, 2023 — Prasugrel monotherapy after percutaneous coronary intervention (PCI) with drug-eluting stents is not ...
August 17, 2023 — Artificial intelligence (AI) is capturing the public imagination as the pace of innovation accelerates ...
August 16, 2023 —Moderate or extreme pain after a heart attack – most commonly pain due to other health conditions – may ...
August 15, 2023 — Clario, a healthcare research technology company that delivers leading endpoint technology solutions ...
August 15, 2023 — There is new evidence that bolsters a possible link between e-cigarette use and increased risk of ...
August 14, 2023 — Esperion announced two oral presentations to take place in the Late-Breaking Science Session entitled ...
August 10, 2023 — Cardiovascular disease is the number one killer of all Americans. Yet, African Americans are 30% more ...
August 9, 2023 — A team of researchers, led by the Hebrew University of Jerusalem (HU), has developed a tiny human heart ...
August 8, 2023 — Although at greater risk, a new study found that patients of African ancestry with dilated ...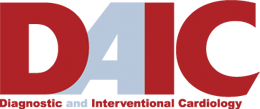 Subscribe Now