Cardiovascular Clinical Studies
This channel includes news and new technology innovations from cardiovascular clinical trials. These clinical studies include all cardiac subspecialties.
June 16, 2023 — A promising emerging treatment (hypercapnia) for comatose adult cardiac arrest patients has been found ...
June 15, 2023 — Imperative Care, Inc., a medical technology company elevating care for people affected by stroke and ...
June 14, 2023 — Vigorous exercise does not appear to increase the risk of death or life-threatening arrhythmia for ...
June 13, 2023 — A recent study highlights that implantable cardioverter-defibrillator (ICD) patients with new-onset ...
June 5, 2023 —  Long-awaited outcomes data of transcatheter edge-to-edge procedures to repair patients' leaky mitral ...
June 1, 2023 — Every year more than one million people receive a pacemaker. Until now, leadless versions were only ...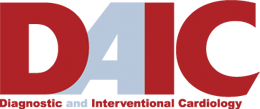 Subscribe Now