HRS
This channel contains news about the Heart Rhythm Society (HRS), including coverage of its annual meeting and links to recently released practice guidelines. The HRS is a leading resource on cardiac pacing and electrophysiology. 
May 17, 2022 — Results from a new study show success of intended same day discharge (SDD) improves over time for ...
May 17, 2022 — Heart Rhythm 2022 has come to a close, and the Heart Rhythm Society has released some stats regarding ...
May 4, 2022 – Single-lead ECG tracings from an Apple Watch interpreted by an artificial intelligence (AI) algorithm ...
August 9, 2021 - In association with Heart Rhythm 2021, Biotronik today announced that the latest implantable cardiac ...
August 9, 2021 – Results from an international clinical trial show a significant reduction in risk of ventricular ...
August 5, 2021 —  A prospective, non-randomized, multicenter, first-in-human clinical study found good diagnostic and ...
August 3, 2021 — A subgroup analysis of the EAST – AFNET 4 study population revealed early initiation of rhythm control ...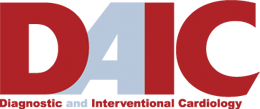 Subscribe Now