All medical conferences moved to a virtual meeting format due to COVID-19 this year, and there has been apprehension ...
This is a human cadaver heart being examined by a high school student as part of a science education program offered by ...
My observation over the 13 years covering cardiology is that it is a heavily male-dominated field. This is more ...
The latest in interventional cardiology clinical data and new device technologies were highlighted at the annual Transca ...
This is a photo essay of the interventional cardiology and structural heart technologies on the expo floor and discussed ...
October 21, 2019 — Cardiovascular Systems Inc. recently announced U.S. Food and Drug Administration (FDA) premarket ...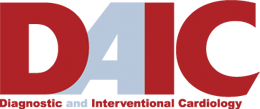 Subscribe Now