Antiplatelet and Anticoagulation Therapies
This channel includes news and new technology innovations for cardiovascular pharmaceutics. This includes antiplatelet agents, anticoagulation drugs, international normalized ratio (INR) testing, oral anticoagulants, IV administered drugs such as Heprin, and dual antiplatelet therapy (DAPT). The most commonly used anticoagulant is warfarin, which available in generic form at a low cost. However, it has a narrow therapeutic window and its effectiveness is altered by food containing vitamin K. To regulate warfarin, regular INR testing is needed. The newer anticoagulation drugs are referred to as novel oral anticoagulant (NOAC). However, since some of these drugs are now more than six years old, they are commonly referred to as non-vitamin K oral anticoagulant (NOAC), and the newest term, direct oral anticoagulant (DOAC). NOAC or DOAC agents have much larger therapeutic windows, do not require INR testing. Aspirin and clopidogrel (Plavix) are the most commonly used antiplatelet agents for the prevention of heart attacks and stroke. They are often prescribed together as DAPT.
June 12, 2017 — Researchers have evaluated the long-term efficacy and safety of long-duration dual anti-platelet therapy ...
June 29, 2017 — Janssen Research & Development LLC announced the U.S. Food and Drug Administration (FDA) accepted for ...
May 31, 2017 – The results from the first real-world, matched head-to-head study comparing all-cause healthcare costs ...
May 12, 2017 – A new study found that dementia rates increase with delays in starting anticoagulation treatment for atri ...
Point-of-care (POC) coagulation analyzers that measure prothrombin time/international normalized ratio (PT/INR) on ...
March 23, 2017 — Bleeding complications did not increase for patients with acute coronary syndrome treated with ...
March 23, 2017 — In patients at elevated risk for a recurrence of potentially life- threatening blood clots, a low dose ...
March 21, 2017 — About 12 percent of patients undergoing aortic valve replacement developed non-symptomatic blood clots ...
March 14, 2017 — More than 80 percent of stroke patients with a history of atrial fibrillation either received not ...
March 2, 2017 — The U.S. Food and Drug Administration (FDA) cleared CeloNova BioSciences Inc. first-in-class Cobra PzF ...
February 9, 2017 — Janssen Research & Development LLC (Janssen) announced that the Phase 3 COMPASS trial is stopping ...
January 17, 2017 — Warfarin is a commonly prescribed blood thinner used to prevent harmful blood clots. However, the ...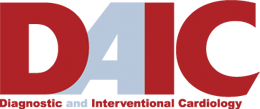 Subscribe Now