Antiplatelet and Anticoagulation Therapies
This channel includes news and new technology innovations for cardiovascular pharmaceutics. This includes antiplatelet agents, anticoagulation drugs, international normalized ratio (INR) testing, oral anticoagulants, IV administered drugs such as Heprin, and dual antiplatelet therapy (DAPT). The most commonly used anticoagulant is warfarin, which available in generic form at a low cost. However, it has a narrow therapeutic window and its effectiveness is altered by food containing vitamin K. To regulate warfarin, regular INR testing is needed. The newer anticoagulation drugs are referred to as novel oral anticoagulant (NOAC). However, since some of these drugs are now more than six years old, they are commonly referred to as non-vitamin K oral anticoagulant (NOAC), and the newest term, direct oral anticoagulant (DOAC). NOAC or DOAC agents have much larger therapeutic windows, do not require INR testing. Aspirin and clopidogrel (Plavix) are the most commonly used antiplatelet agents for the prevention of heart attacks and stroke. They are often prescribed together as DAPT.
January 19, 2018 — The U.S. Food and Drug Administration (FDA) announced that International Laboratories LLC is ...
December 12, 2017 — Mayo Clinic researchers have shown a link between which type of oral anticoagulant a patient takes ...
November 16, 2017 — Bristol-Myers Squibb Company and Pfizer Inc. released real-world data (RWD) of outcomes associated ...
November 3, 2017 — A ten-year decline in the blood cholesterol of heart attack patients in Malaysia suggests statins are ...
November 1, 2017 — OrbusNeich reported results from the REDUCE trial in the Late-Breaking Clinical Trial session at the ...
September 12, 2017 — Rivaroxaban plus aspirin improves survival and reduces stroke and heart attack in patients with ...
September 1, 2017 — Apixaban lowers the risk of stroke compared to warfarin in anticoagulation-naïve patients with ...
August 28, 2017 — Bristol-Myers Squibb Company and Pfizer Inc. announced results from an analysis of real-world data ...
August 18, 2017 — Medtronic plc announced a global randomized clinical trial that will evaluate one-month dual ...
August 16, 2017 — A study has examined the efficacies of various post-percutaneous coronary intervention (PCI) ...
August 3, 2017 — Abbott recently announced the first patient has been enrolled in a clinical study evaluating the short ...
July 25, 2017 — A study by researchers at the University of Birmingham has shown that general practitioners (GPs) are ...
July 17, 2017 — Despite issues with point-of-care INR testing company Alere Inc., Abbott announced this week it is once ...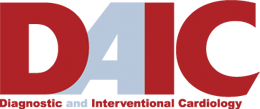 Subscribe Now